Leduc County offers an economic advantage. Strategically located within major air, rail and road networks, the county is home to the Nisku Business Park, Edmonton International Airport, and Genesee Generating Station. All of these employment hubs provide thousands of jobs to people in the region.
Growth and diversification of investment is crucial to future success – and our Economic Development program provides support and resources to all businesses who call Leduc County home.
Leduc County's Economic Development program works to grow the county through business development retention and expansion. We aim to foster an environment that promotes innovation, job creation, new investment, and growing the local economy.
Our Economic Development team has identified the work that needs to be done over the next two-to-three years to deliver on strategies that will advance the county's economic development agenda.
These strategies include:
growing our new economic development function
ensuring Leduc County is investment ready
rolling out priority recommendations from the Economic Development and Growth Management Strategy
seeking supply chain development opportunities to add value to local agricultural products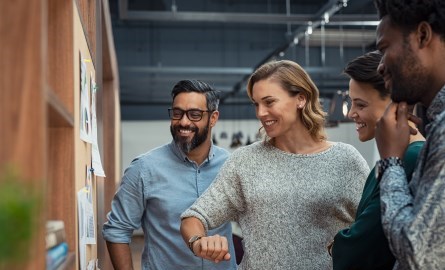 Starting or growing your business
Our economic development team is here to help you start or grow your business.